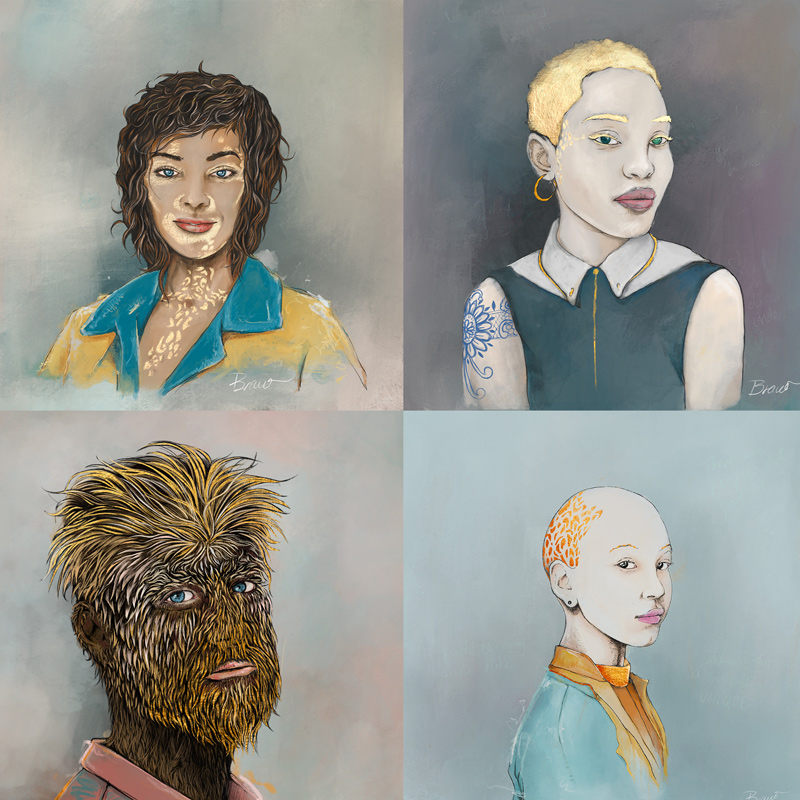 UNIQUE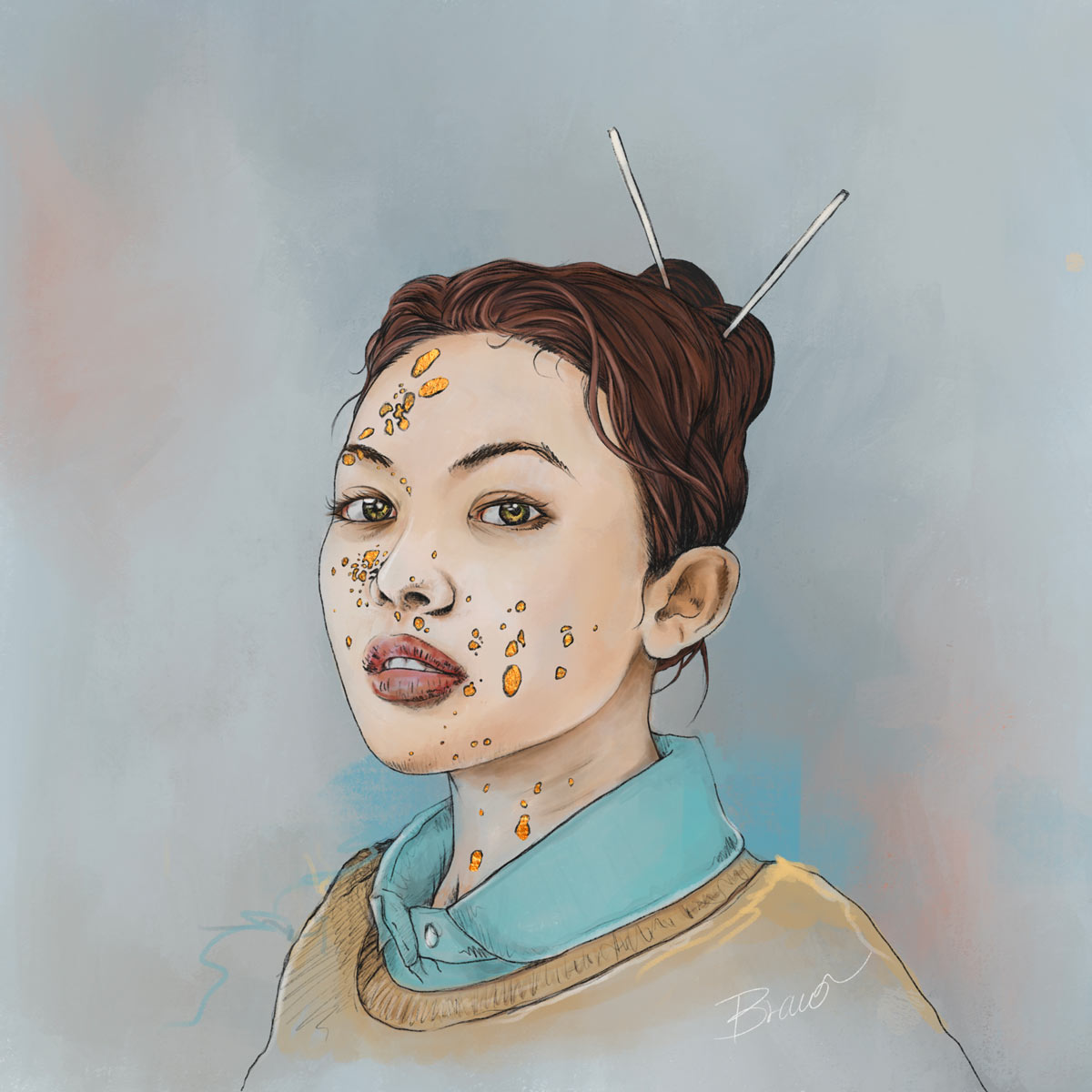 The "Unique" series tells the story of various people who live with skin conditions that are difficult to deal with socially due to their particularities. This artistic exercise intends to see how, through a simple act of resilience such as Kintsugi, these people heal, recover, come to accept their circumstances, and become more vital as humans after experiencing multiple processes, both physical and spiritual, to assume their illness or condition.
Through 5 digitally developed illustrations, I propose a new vision that investigates healing and acceptance as fundamental pillars of existence for people who live with this skin condition, making them "unique" human beings. I base myself on the Japanese culture "Kintsugi" concept and seek to convey it through my style. In this way, I seek to establish a symbolic dialogue with the idea of ​​"the gold that pastes the wounds"; a form of celebration in the face of everything that continues, that despite its fractures and falls, rises again, repairing itself and being ready to give again.
Interpreting the image as an aid for restoration, the series "Unique" raises the possibility of allowing oneself to heal. It amplifies the particular characteristics of each being, emphasizing the differences that make us unique and drawing the attention of the society surrounding us. From the philosophy of Kintsugi, we celebrate the marks left by an illness or an accident, the traces left on the skin by various experiences, including those that have "broken" us, that have fragmented part of who we are and of our history. With the "Unique" series, I also collect my fragments, my parts, and put them back together, filling each fissure with gold, in a kind of profound and alchemical personal reinvention.